3Ply Non Woven Surgical Face Mask
​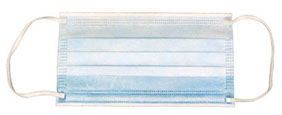 3ply non-woven polypropylene material
Integral nose plastic coated strip
Latex free elasticated loops
Glass fibre free
Lightweight and comfortable
Disposable Non Woven Surgical Bouffant Head Cap Non Woven Surgical Face Mask
​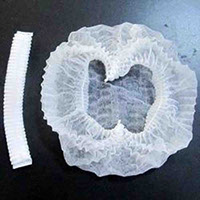 Round cap made by pp non-woven and elastic band, it can cover the whole head, sometimes also cover ears, it soft and comfortable, convenient, keep the head and ears to keep clean.
Elastic band: E-friendly, fix the cap on head, easy degradation, non toxic.
Material: new e-friendly non-woven fabric, breathable, soft, moisture-proof.
Survivair S-Series Full Face Mask
​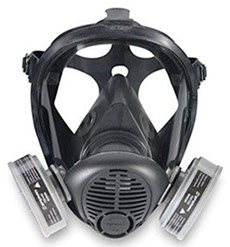 Optimum fit and comfort at an economical price
Minimal replacement parts for reduced maintenance
Comfortable and durable silicone face seal
Sturdy, distortion-free lens with anti-scratch coating
Nose cup prevents fogging
Adjustable, five-strap harness
NIOSH approved
Eyewear Goggles
​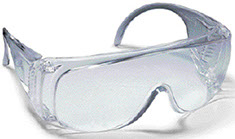 Lightweight and inexpensive - makes a great visitor spectacles. These visitor spectacles with side ventilation temple & impact resistant polycarbonate lens offer maximum protection at a minimum cost. Wrap around shield for added protection. Can be wear over description glasses.
Conie Ear Plug
​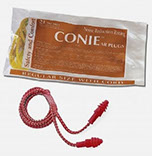 These special shape earplug make insertion quick and easy for a custom fit and superb comfort. Re-usable and non-allergenic for user comfort and convenience. Can be sterilized and easily cleaned with mild soap and water for months of use. Made from soft silicon material. Each pair comes with a cord and is supplied with a storage case.
Becker Ear Muff
​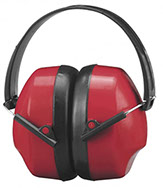 Soft foam-filled cushions fit comfortably, folding headband, lightweight provides a good seal for greater comfort and protection against harmful noise. Folds into a compact unit for easy storage.
Cotton Gloves
​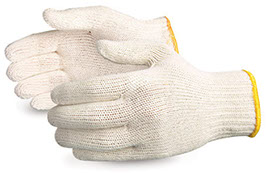 These cotton gloves are made of natural poly cotton yarn and its offers standard protection. General-purpose usage at a real value. Comfortable and easy to wear.
Nitrile Gloves
​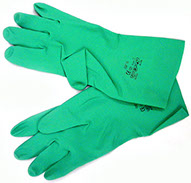 Made from nitrile rubber for general duty work. Economical & resistance to variety of chemical products and excellent against abrasion & punctures. Ergonomically & anatomical designed ensures user ease of movement and greater comfort. Application: Chemical processing, oil refining, battery manufacturing, plant maintenance, pesticides handling & environmental waste clean up.
Helmet Mounted Faceshield Bracket
​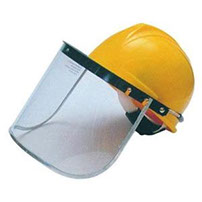 Provide head & face protection. Can be fitted with tinted G3 & G5 visor for gas welding, brazing and light cutting operation purposes. Fits to various types of safety helmet or hardhats with lift-up function. Helmet sold separately.
Disposable Isolation Gown
​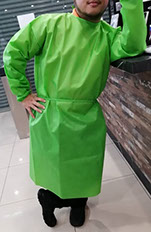 The Disposable Isolation Gown is soft, airy, with strong (anti-leaking) absorption ability. It is a personal protective garment intended to be worn by health care personnel during surgical procedures to protect both the patient and health care personnel from the transfer of microorganisms, body fluids, and more.
Made of non-woven 60 gram of polypropylene
It is breathable and the lightweight material that keeps you cool in hot environments
This is very good in protection from light splashes and particulates.
Ideal use in hair/beauty salons, barber shops, medical school and dental school
Disposable Coverall / Disposable Work Wear
​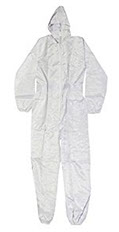 Anti-static, water repellent & alcohol-repellent. Protection against dust, water based liquid, oil, grease, blood, saline, diluted chemical & etc. Soft & lightweight fabric and freedom of movement. Cool & comfortable elastic waist, cuff and ankles. Ideal for painting, spraying, plating, electronics, clean room environment, pharmaceuticals, biomedical research, agricultural, forensic work, oil & solvent handling, washing and light duty task.
Bee Protective Coverall (Bee Suit)
​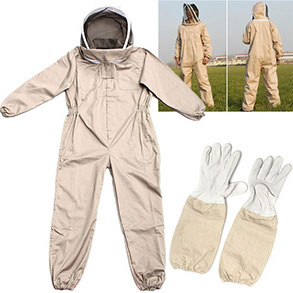 Hooded all in one suit complete head to toe. Protection elasticity cuff & ankles. Detachable veil. Material - Protection clothing range is made from long lasting poly cotton highest standard for durability and comfort. All items are also fully machine washable.
Disposable Medical Non Woven Or CPE Shoe Cover
​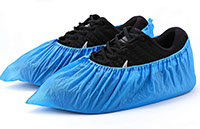 Durable material could protect the shoes or floor from small amount of fluids and other wastes while walking. Strong elastics allow the shoe covers to fit different sizes of feet and ankles. Anti-slip strips at the bottom help to walk stably on slippery floor or ground. Truly an economic choice for disposable use.
Wellington Boot
​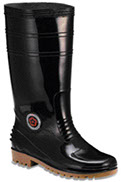 Injection - moulded PVC, flexible, durability and resistant to oils, chemical, grease & animal fats. Perfect for all type of general industries, agricultural, food industries, gardening and construction purposes. Usefully in wet, muddy and slippery conditions. Available in all white & black.
Safety Shoe - Low Cut
​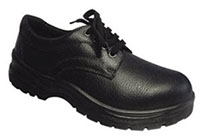 This range of safety footwear has been designed by combining both traditional & modern manufacturing skills. Classic styling with high standard of protection & superior quality. Lace up derby boot with padded collar, black genuine leather & heat resistant nitrile rubber soles. Fully lined with pierce resistant steel midsole.
Safety Shoe - High Cut
​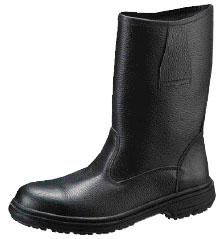 Pull up Rigger boot with black genuine leather. Fully lined with heat resistant nitrile rubber sole & pierce resistant steel midsole.
Traffic Cone 30", TC30
​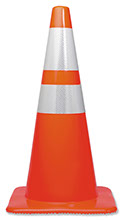 Place Traffic Cones inside or outside-anywhere you want to create a smooth flow of vehicle and pedestrian traffic. Rugged and durable. Cones feature a square base & triangle for maximum stability – they won't tip over in the wind or roll away if knocked over. Brilliant red-orange with UV stabilized to keep color from fading. Great choice for use at night, in dark or gloomy conditions, or in unlit areas.